Testimonials
Here at Martek Lifecare we pride ourselves on excellence and we are always striving to do the best we can. In line with our standards of excellence, we chose to be the exclusive UK partner for Defibtech Lifeline AED's. The Lifeline AED has come first in several usability studies for ease of use, simplicity and quickest shock time.
We know we have the best AED on the market but don't just take our word for it! Here's what our past customers have to say about our market leading Lifeline AED
"OUR CREW TELL US THAT IT'S EASY TO USE…"
EasyJet train over 500 cabin crew and pilots every month in the use of the Lifeline View defibrillator. Our crew tell us that it's easy to use due to the colour LCD display screen's visual instructions and verbal prompts guiding responders' actions to assist a casualty.
The Lifeline View has been used successfully onboard and Martek Lifecare's support of our training program has been pivotal to the delivery and success of our crew training.
Adam Rowland, Crew Safety Training Manager

"WE CHOSE TO SUPPLY MARTEK'S LIFELINE AED BECAUSE OF ITS SIMPLICITY OF USE"
When our son passed away in 2016, aged 24, after suffering a cardiac arrest whilst playing football, we decided to set up a charity in his name. One of the Charity's aims is to donate defibrillators, primarily to grassroots sports teams. When we first met Moya, we were very much still grieving but she was so supportive and understanding, we felt we were talking to a friend. We chose to supply Martek's Lifeline AED because of its simplicity of use. Every second counts when potentially saving a life and the Lifeline AED delivers very clear, calm and authoritative instructions along the way, giving the operator confidence exactly when it is needed.
We have also found Martek's team to be very approachable and friendly and any queries are dealt with quickly and efficiently. The support we have received from Moya has been second to none and we would like to thank her for helping us at what is still a very difficult time.
Gillian and Barry Wilkinson, The Daniel Wilkinson Foundation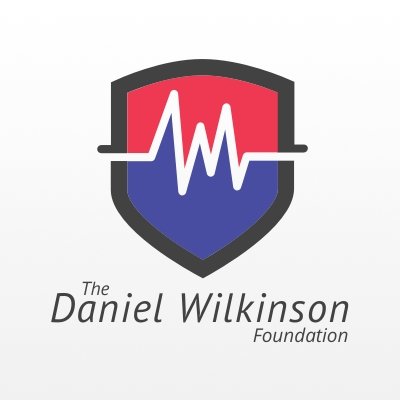 "STAFF TRAINING BY MOYA MURPHY WAS FRIENDLY & INFORMATIVE…"
We recently acquired a Defibrillator from Martek. All staff received training by Moya Murphy, who was very friendly and put over the subject matter in an informative and interesting way. There was plenty of equipment for staff to use during the training, staff present stated that they felt confident to put the training into practice should the need arise. We would definitely recommend Martek as a supplier and their defibrillator training. Knowing we have a defibrillator which is set up in school will make all the difference.
Whalton C of E Primary School 

"WELL WORTH OUR TIME!"
The training was a great insight for all of us and well worth our time. Thank you to Moya for the training and 'know how', we feel confident enough to help those when required and to crucially save lives.
Oliver Day, Project Manager  ISG Construction, London

"I WILL BE RECOMMENDING YOUR PRODUCTS AND SERVICES TO OTHER CRICKET CLUBS"
Thanks very much to all at Martek Lifecare – particularly Moya – for your help and guidance when choosing an AED / defibrillator that suited out needs and our budget. Your help was very much appreciated and I am grateful for all the information and support you provided throughout the process. I will be recommending your products and services to any other cricket clubs and sports grounds that require an AED. Thanks again for your support and excellent customer service.
Ian Davies, HASSRA Fylde Grounds Manager Norcross CC – Chairman & Club Welfare Officer

"MARTEK HAD FANTASTIC SUPPORT PROCESSES & OPTIONS AVAILABLE…"
I attended the Birmingham Emergency Services Show in 2016 where I spent some time at the Martek Lifecare stand and discussed the potential of procuring new AEDs for Glasgow Prestwick Airport.
The Martek team were happy to spend time with me giving an overview of the products available within their range of AEDs. The Martek team as requested contacted me when I was back in the office where I spent some time looking through the range of AEDs available and also other companies in the same line.
A positive during the process was that due to my workload I had to park the procurement of de-fibs due to high priority commitments. At no time did I feel pressured by the Martek team to consolidate that sale. Martek Lifecare worked patiently with me and eventually I arranged for the sales representative to visit our site.
I am happy with the product, support & ultimately the price. The competitive negotiations have allowed me to purchase an additional de-fib.
John McCafferty, Safety, Health & Environmental Manager Glasgow Prestwick Airport

"WE HAVE BEEN GIVEN INVALUABLE TRAINING IN AN AREA WHICH IS SO IMPORTANT TO THE ACADEMY, NAMELY PROTECTING THE HEALTH AND WELFARE OF OUR STUDENTS AND STAFF."
I would like to express my appreciation for the recent Defibrillator training given by Steve for our team at Manchester Health Academy. The training was excellent, informative and interactive.
The trainer was extremely knowledgeable, pitched the training at the right level for all, engaging both newly qualified First Aiders and providing an extremely effective refresher for more established members of the Academy's First Aid staff. Steve was able to answer all questions that were asked of him and staff left the training confident that they would be able to use the defibrillator should the occasion arise.
As a result, we have been given invaluable training in an area which is so important to the Academy, namely protecting the health and welfare of our students and staff.
Jane Roddy Manchester Health Academy

"…AMAZING PIECE OF EQUIPMENT THAT MANAGED TO BRING A 54 YEAR OLD MAN BACK TO LIFE TWICE."
We chose the Lifeline AED from Martek because it was recommended to us. We found it really simple to use with easy to follow instructions.
The service we received from Martek was excellent with very obliging staff who are willing to help in any way they can.
The Lifeline AED is an amazing piece of equipment that managed to bring a 54-year-old man back to life twice.
Elaine Hearn Practice Manager – Queen Anne's Dental Practice

"…THE DIFFERENCE BETWEEN LIFE AND DEATH."
Although Oakwood High School is right next door to Rotherham Hospital, with cardiac problems every second counts, this equipment could literally be the difference between life and death.
David Naisbitt, Head Teacher – Oakwood High School

"WE HAVE USED THE LIFELINE AED IN AN EMERGENCY SITUATION AND FOUND THAT IT WAS SIMPLE TO OPERATE…"
We purchased the Lifeline AED because it has a built-in training module; is maintenance free; can be used in a swimming pool environment; can be updated on site by the user, and was a cost-effective replacement for our obsolete Lifepak 500.
We have used the Lifeline AED in an emergency situation and found that it was simple to operate and provided a calming influence in very tense circumstances. The ability to read out data after the event provided useful feedback to the staff involved and to the management team that conducted the post-incident evaluation.
Garry Mitchell, Dawlish Leisure Centre

"THE LIFELINE AED IS ONE OF THE BEST PIECES OF EQUIPMENT WE HAVE INVESTED IN."
The Lifeline AED was recommended to us by a St John Ambulance first aid/life support course instructor. We also decided on the Lifeline unit as it was small and easy to use.
We had to use the unit on an adult patient in December 2007 and found it very easy to use with the clear voice instructions advising us exactly what we needed to do and when we needed to do it.
The Lifeline AED is one of the best pieces of equipment we have invested in.
Andrea Bebis, Reading Dental Sedation Clinic